Esther Ekhart –journey towards relaxation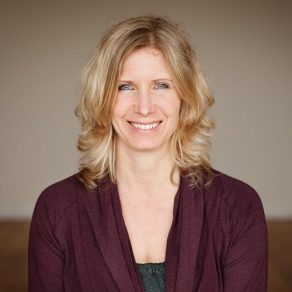 All I want at this stage of my life from my yoga practice is for it to move me towards being my most relaxed, open, present, kind self possible in all situations off the mat. Yoga for me can be meditation, a strong flow, a long centering grounding Yin session or just walking in nature being present to my breath. Knowing what to do when to help me be my most relaxed self is the journey.
Nichi Green – being here now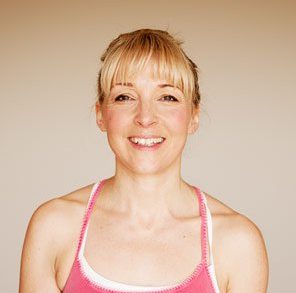 My focus at the moment is being consistent in my practice. I can easily get distracted which yoga helps with hugely. Whether my practice is Vinyasa style, Ashtanga or Yamuna I'm getting on my mat every day just to tune into my body and say hello. I'm also working on Handstand which has developed a lot over the last year as I've got stronger in my core and upper body. I try and do it every day which is invigorating and I love being upside down.
What I want to take with me into the New Year is a feeling of being present. I recently saw a great interview with the actor Bill Murray who, when asked what he wanted, said " to just be here more often. To be really present. " This resonated massively with me and I've adopted his little mantra of "Come back Bill" to remind me.
Irina Verwer – authenticity
I love to start my daily practice and my classes with an intention – and setting an intention for a new year is a sweet way to open up to reflect on what is working, what isn't and what needs some fine tuning or reformation. My ongoing intention is to be authentic. This shines through in every choice I make. It helps me to be open, to connect with myself and others on a deeper level, to care for myself, to rest, to eat the foods that feel good to my body and to listen before speaking. Wishing you a very joyful New Year!
Sandra Carson – offering the most to myself and my world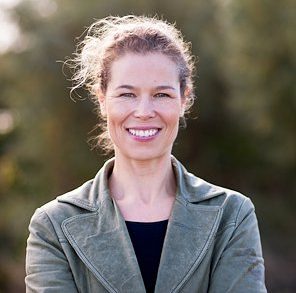 Intention for me is what distinguishes the practice of yoga from any other form of physical exercise or movement practice. I find my practices have always been the most powerful when I set an intention. If I don't set an intention of any kind, I end up just doing the asana and moving and breathing. There is nothing wrong with that, but it leaves my practice a little dry and not very satisfying.
An intention for me can mean to address something physical, mental or emotional. It can also be an offering to someone or something. It really depends on where I am in my life what intention I set; when I am struggling or not in a good space, I need to stay close to myself and will set my intention on something more personal. When I feel balanced and clear, I set my intention as an offering.
So my practice often revolves around the question: what do I need to address to be healthy in my body and mind? How do I need to practice in order to see myself, to understand and feel myself better? How can I move in a way that opens tightness in my body and to get strengthens where I feel weak? How can I be more open, kind, loving and understanding and less self-absorbed?
My intention is the driving force that helps me to connect to myself and to connect to the world around me with more awareness and clarity. Right now in my life, with all the ups and downs that come with it, I have been feeling a shift in myself. Overall, I am extremely happy and grateful for where I am and I feel quite satisfied, both in my physical and spiritual practice. Although there is always work to be done, I feel my energy moving away from myself and I am focussing more on what it is that I can offer to the world. The world is a big place and "offering to the world" may come across as a lofty or grandiose endeavour. But, for me, "the world", simply means my husband and children, my neighbour, my students and friends, the tram driver or whoever I encounter in my life. How can I be in the world in a way that does not only make me feel happy and meaningful, but also in a way that gives to others?
David Dodd –presence and exploration
I work at two levels in my own practice when it comes to intention. At an overall level I always work with the intention to simply 'Be Present'. I tend to spend a lot of time in my head, so for me being present means above all bringing my attention to my body and into the breath when I practice. This simple intention has served me well over the years to ground me each morning before I go out and do my thing in the world. I will continue to work with it going forwards both during practice and off my mat.
At a second level I often work with one or more specific intentions with respect to the attention I bring to my physical body. For example, currently I am investigating what is going on in my butt muscles when I lift up into back bends, and the differences in sensation when I relax and re-engage these muscles in different ways and at different times in the posture. The different techniques for asana practice give different perspectives on what is the "right way" to practice in this respect, so I am just spending some time exploring this for myself. I spent a few months doing this a few years back and I am learning just as much – and having as much fun – the second time around!
James Reeves – rest in the moment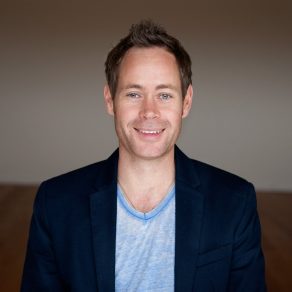 My life's intention is to rest in my interconnected wholeness in all moments of life so my daily and yearly intentions always support this. This year my intention is to continue to teach and grow in my study and understanding, whilst taking adequate time out for my own meditation and practice. It's so easy to get lost in all the 'doing', all the study, and all the 'knowing' and forget that often we just need to rest back into the moment. Here's to a spacious New Year!ž
David Lurey – present in the state of love
I am keeping with a clear intention to be extra mindful in my asana practice in the hope that it carries out to the rest of my life. I am not so interested in becoming more flexible or stronger in my poses these days, but more concerned with keeping present and alive in every instance. It involves 'more' body awareness but is more focused on engaging my mind in the moment.
The intention of being more mindful is to keep me more in the present moment where I believe Love to exist. I want to be in mental and physical state of love as much as possible. Oh… and a few bikini handstands too! :o)
Francesca Guisti – being open to what unfolds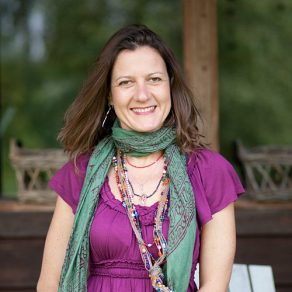 I don't really think about intention when I get on my mat. It's not about "What I want to achieve" or " how I want to feel" with my practice. It's more about the energy level that I have at that particular moment, and how it evolves as I enjoy my practice. Sitting and Pranayama have a profound effect on my energy, and usually after that I am ready to move my body. But if there is an intention, it's just the deep knowledge that once I get on my mat I am always more in tune with my body, with my breath and with my mind. Clarity and balance come whether I put my intention there or not. I invite my fellow practitioners to keep their intention light: being open to what unfolds is the best intention!
Anat Geiger – understand the underlying actions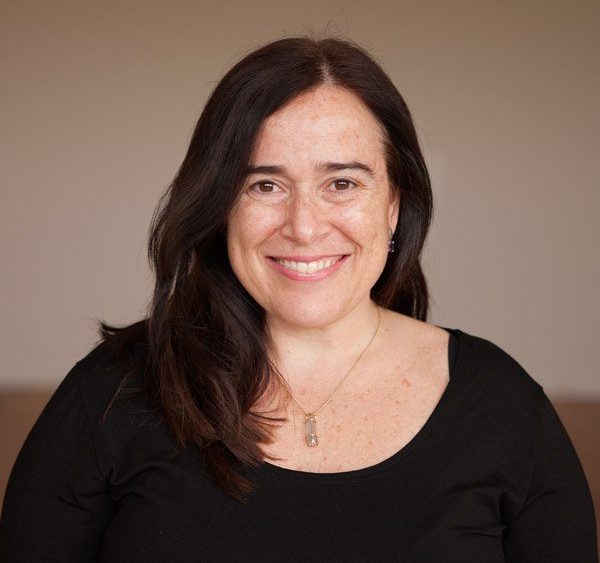 What always helps me is to ask the question: what is the intention behind the act? I believe it is the willingness to satisfy more than our appetites that matter, our willingness to understand that every single action we take have consequences that ripple through our lives and the lives of others.
I think that one of our biggest problems is what I call "intention scramble": we think we have one motivation, while deep inside there is another, more complex and often less pretty intention moving the engines.
I often say in classes that I believe the yogi's most useful prop is honesty. When we truly look inside ourselves and honestly access what is our deepest intention, we will come to understand our actions and its results much better, and we will be able to better influence them, if that is our choice.
Resolution and intention
Rather than making a New Year's 'resolution' – which, by its very meaning, can be inflexible and uncompromising, how about making an intention instead – something that you can work towards, that doesn't have a 'success' or 'fail' outcome attached to it.
Find your intention
Shoot the intention arrow – finding our true motivations and looking them right in the face is sometimes the best way to reconnect with our practice and our life. Work to find your true intentions and place them where you can reach them in this 30 minute Vinyasa Flow with Anat Geiger.