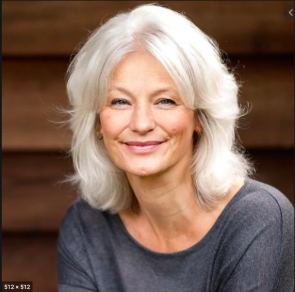 Esther Teule Follow
Esther Teule is a meditation teacher and personal coach. Over years of practise Esther has developed her own style of meditation, based on inquiry and the practise of self love.
Born in Vancouver, Canada, Esther moved in her early childhood to the Netherlands. After working for several years in the music industry she felt the need for a profound change and began exploring psychology and spirituality, becoming a qualified coach and meditation teacher in 2007, working with individuals and groups.
Esther's style and view on meditation
"For me, meditation is a natural, practical way of having counsel with yourself. It requires nothing, you can sit down anywhere, close your eyes and simply listen, like humans have done for thousands of years whenever they needed a moment of contemplation to find answers in challenging times or even count their blessings in happy ones!
The meditation I teach is not embedded in a traditional lineage, although I surely have adopted many beautiful pointers coming from Buddhist teachers. Over the years I have developed my own style, which basically means that I have left out as many techniques and ritual as possible, bringing meditation back to an open, personal inquiry, meeting our inner turmoil and wisdom directly.
Practicing self-love is an important foundation in my teachings. A loving attitude not only opens what is closed off or wounded in ourselves, it also enables us to trust our own, firsthand experience and the innate knowing available to us. Which is, in my opinion, all we will ever need in finding who we truly are. It is a daring, challenging route, even stripped of spiritual concepts such as ego, enlightenment or altered states of consciousness. What I offer is the path of the heart, of loving warriorship.
I do not believe meditation in itself will bring salvation. We can meditate for two hours a day, and all that time skillfully avoid the painful, confusing parts of ourselves in our longing for inner peace. But it's exactly these parts that we need to bring home in order to rest fully in who we are. Meditation is a very helpful asset on this inner journey, along with other tools, such as therapy and bodywork to name just a few."
Esther's book "Past the Gate, a little book about finding freedom" is available as a free download on her website.