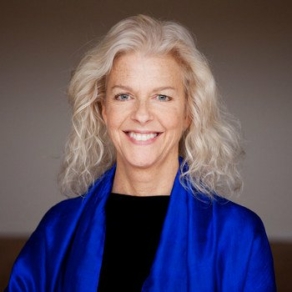 Jill Satterfield Follow
Jill Satterfield is an international mindfulness and meditation teacher, wellness course director, speaker and coach.
Jill is also the founder and Director of the School for Compassionate Action: Meditation, Yoga and Education Support for Communities in Need. SCA is a not for profit organisation that trains teachers, psychologists and health care providers to integrate mind and body practices into their professions. SCA also provides classes to people in chronic pain, with illness, those suffering from PTSD, and at-risk youth.
Jill turned to meditation and yoga over 30 years ago to successfully heal from a debilitating physical condition with acute pain. Her personal triumph became the inspiration and drive to guide as many people as possible in utilizing and understanding their own mind, heart and body to help themselves.
Jill is on the founding faculty of Spirit Rock Meditation Center's Mindfulness for Yoga Training, the Somatic Training in Marin California, and guest teaches in many others. Jill was scholar and teacher in residence at the Kripalu Center and named "one of the 4 leading yoga and Buddhist teachers in the country" by Shambhala Sun Magazine. Jill has been featured in the New York Times, More, Crains, Yoga Journal,  Happinez Magazine of Holland and Tricycle Magazine amongst others. She contributed to the book "Freeing the Body: Freeing the Mind" by Michael Stone and is currently working on her own book.