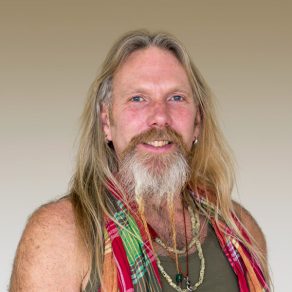 Andrew Wrenn Follow
Andrew is a British Wheel of Yoga-trained teacher who fuses breath-coordinated movement and classical postures to promote strength, mobility and balance.
Andrew aims to share a practice, with influences from classical and more contemporary Hatha Yoga traditions, which is adaptable for all.
Having a background based in biology and an interest in different philosophical systems, Andrew discovered the benefits of yoga in his late 20s. As a life-long asthmatic he turned to the yogic breathing techniques when his doctor prescribed stronger medication for the condition. Instead of increasing the medication, Andrew is now free from the symptoms and medication.
Since the late 90's Andrew has maintained a daily practice which has had a profoundly positive effect upon his physical and mental well-being. He continues to develop his practice and understanding of the principles and philosophy of yoga by exploring different approaches and attending retreats lead by international teacher, Clive Sheridan.
Andrew's inquiry has drawn him to the traditions of Tantra and Advaita Vedanta and he has travelled to remote sacred locations in the West Bengal area, diving deeply into the sacred roots of yoga. He has taught and led retreats in Europe, Middle East and India. His wish is to pass on his experience and understanding of yoga instructively, yet also with delight and passion.
Practice Andrew's classes as part of your EkhartYoga membership.
Not a member yet? Try us out with a two-week free trial.