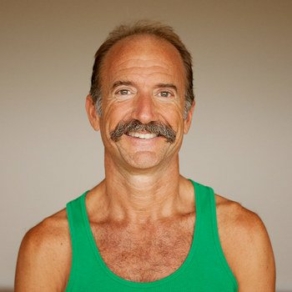 Clayton Horton Follow
Clayton Horton studied with Sri K. Pattabhi Jois and the Greensufi and his practice and teachings are rooted in the Ashtanga Vinyasa tradition.
Clayton is the Director of the Greenpath Yoga Studio in San Francisco, California, which was one of America's first environmentally-friendly yoga studios with inspiring yoga programmes, philosophies and events. He began teaching in 1996 and has been a yoga student for over 30 years.
Clayton received formal authorization to teach Ashtanga Yoga from the Krishna Pattabhi Jois Ashtanga Yoga Institute of Mysore, South India in 2003 and in 2010, he received Authorization Level 2. Whilst attending a course for teachers in Mysore during the summer of 2016, Sharath Jois awarded Clayton with the blessing of 'Certification' – the highest level of accreditation for teachers at the institute.
His teaching style is traditional yet light-hearted and relaxed. Clayton believes that by practicing and living yoga, we can transform ourselves and the world around us:
"Ashtanga Vinyasa Yoga is a complete and well-balanced system in which an experienced and skilled teacher can help any student 'find their place' within its structure regardless of individual challenges, aptitude and constitution".
Currently, Clayton teaches daily Ashtanga classes in Hong Kong and teaches workshops, retreats, courses and presents at yoga conferences internationally.