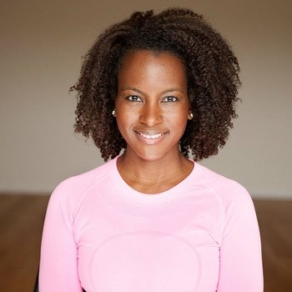 Faith Hunter Follow
A next-generation yoga teacher, Faith blends classic yogic principles and real-world personal experiences into an integrated flow that is completely grounded & "spiritually fly".
Faith Hunter began her lifelong love affair with yoga in the early 90s as a way to cope when her beloved brother Michael was dying from a complication related to AIDS. Through meditation and mindfulness, Faith was able to release her fears and experience an awakening from within.
From that day forward, she committed herself to share these practices with the world. Always eager to learn, explore, and share, Faith is an inspiring and generous mentor to yoga practitioners of all skill levels.
Faith is the creator of "Embrace Your Flow", a philosophy that celebrates every moment of life, and uses yoga's tools of sound (both chanting & music) breath, and movement, in a fresh and modern way to encourage students to embrace their unique flow in life – on and off the mat.
Her passionate and free-spirited teaching style is influenced by her study in Vinyasa, Ashtanga and Kundalini.
Faith owns a studio – Embrace, a training & community centre located in Adams Morgan – a multicultural nest of Washington DC. Both 200 and 500 level yoga certifications are offered.
Practice Faith's classes as part of your EkhartYoga membership.
Not a member yet? Try us out with a two-week free trial