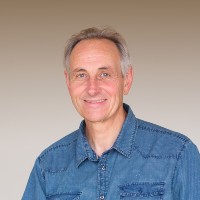 Harry Dijkshoorn Follow
Harry is a meditation teacher, trauma therapist and guides people on the path to Self-knowledge.
Harry's work is informed by four decades of dedicated therapeutic and spiritual practice, including Western psychotherapy, meditation and the traditional teachings from India.
Harry was nineteen years old when the longing for truth and completion erupted in his heart with great force. This desire turned out to be no fad. It led to a life-defining quest in which he was especially drawn to India's non-dual teachings.
He also lived in the Old City of Jerusalem where he meditated daily in the Church of the Holy Sepulchre, the Synagogue at the Wailing Wall and several other sacred sites in this holy city. Now, 42 years later, he tells of the delights and trials on the inner journey towards wholeness.
Harry's work as a trauma therapist is based on a fusion of Western psychotherapy (Somatic Experiencing, a body-centered approach to resolving traumatic stress) and India's non-dual ways of liberation (Buddhism and Advaita Vedanta, and non-dualism).
His main aim is to: "help uncover the inner sense of natural ease and inner strength that every human being is endowed with and to help (re)find your wholeness as a human conscious being."
Harry returned to the Netherlands in 2018 after a 38-year stay abroad. He lives with his wife and daughter in Culemborg.
You can find more information about Harry on his website.
Practice Harry's classes as part of your EkhartYoga membership.
Not a member yet? Try us out with a two-week free trial