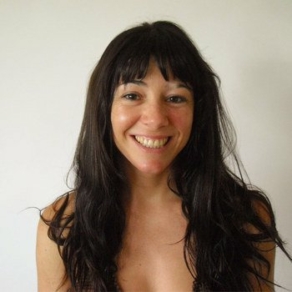 Meghan Currie Follow
Meghan Currie is a very unique yoga teacher with a playful, sweet and strong approach......But behind the free-flowing innocence and humour is the wisdom of a yogi who's travelled the rocky road of life, seeking the truth.
Meghan started practising Ashtanga when she was 19 and living in Costa Rica. After that she practiced Yin, Vinyasa and studied Anusara. She then mashed all the styles together into her own playful style, using the alignment of Anusara to be strong and safe within the play.
When starting yoga, Meghan was interested in the physical aspects. Over time she realised that yoga is not just about the postures. The philosophy, breath and meditation became more and more interesting for her, gradually taking her further on her journey through life, making her teachings personal, unique, light and spiritual.
Meghan is into raw food and juices, handstands, motorcycles and safety pins, street art, dirty old things, exquisite language, food on her face, stretching and bending most of the time. Now she is a very experienced travelling yogi and teaches yoga all over the world in workshops, retreats and teacher trainings.