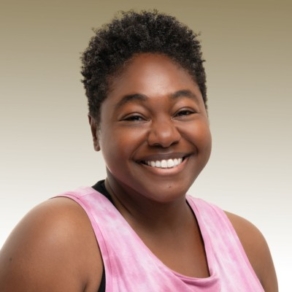 Paula teaches Restorative and Slow Flow yoga. Her approach is non-dogmatic and her intention is to give you the space to tune into your body and mind and come back home to yourself.
Back pain and stress from her job working in the TV industry led Paula to her first yoga class in 2001 and she has been practising and studying yoga ever since. Her own experience of yoga as a tool for transformation and to aid recovery from injury, trauma and stress led her to train as a teacher, graduating in 2011, and fuels her desire to share the life-enhancing benefits of yoga with others.
An experienced Restorative Yoga teacher, Paula is an Advanced Relax and Renew Trainer, having studied Judith Hanson Lasater, with a particular focus on the therapeutic aspects of this practice for a range of conditions including anxiety and depression. Paula is also an accredited Menopause Yoga teacher – an approach to yoga to specifically help manage the main symptoms associated with perimenopause and menopause. Paula greatly enjoys learning from students and is eternally grateful to all the teachers she has had the good fortune to practise and study with.
Paula is also an experienced writer with script-writing credits for the BBC. Since 2012 she has written the monthly Teacher's Tales column and travel features for OM Yoga Magazine. She is also the author of the book, Rest + Calm – Gentle and mindful practices to nurture and restore yourself.