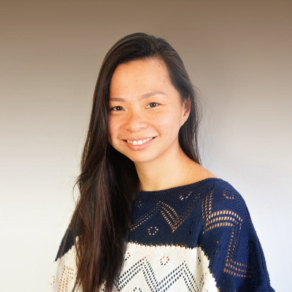 Wenlin teaches Qigong. Her heartfelt intention is to empower you to welcome flow, ease and alignment in your body, mind and spirit.
Wenlin Tan is a Qigong and Yoga specialist, Women's Wellbeing and Mindfulness coach, and Creative Cycle guide who specialises in helping people find flow and ease in their lives through coaching and the ancient wisdom practices of Qigong, Taichi, Traditional Chinese Medicine, and yoga.
Trained in numerous modalities including medical Qigong, Yoni Shakti Well Woman Yoga Therapy, Birthlight Wellwoman Aqua Yoga, and Tai Chi Easy™, Wenlin brings over 15 years of experience working at the intersection of mindfulness, creativity, psychology, and wellness. She has over 3,000 hours of training and 8 years of experience supporting women across the U.S., Asia, and Europe.
Wenlin first crossed paths with Qigong and Chinese medicine as a child growing up in Singapore, and later, as a globetrotting healthcare market research manager and yoga practitioner looking for relief from recurring back pain and a stressful work life.
Through her continued studies and embodied practice of Qigong, the Five Elements, and the creative cycle, she experienced ease, flow, and intimacy with herself that trickled over into all aspects of her life, including her physical, emotional, and mental health, her creative pursuits as a freelance artist, and her identity and experiences as a woman. This profound experience led her to dedicate her life to sharing this knowledge to empower other women to flourish and grow.