When your yoga teacher starts talking about chakras and 'wheels of energy', do your eyes glaze over? You'd be forgiven for zoning out for a moment or two, as sometimes these teachings can sound a little 'out there'. However, understanding the chakras is like understanding ourselves on a whole new level. The chakra system can give us a huge insight into why we might sometimes feel ungrounded, why we crave certain things, how to access a sense of power, how to connect emotionally to others, why we may at times find it difficult to express our truth, and how to harness our natural intuition.
What are chakras?
The word chakra translates as 'wheel', and in this sense, we are indeed referring to wheels of energy. Our bodies, minds, emotions, thoughts, actions and everything around us is made of energy, as even the 'multi-disciplinary genius' and inventor Nikola Tesla told us; "If you want to understand the universe, think in terms of energy, frequency and vibration". Tesla's words are paramount when it comes to understanding the energetics of the body and the chakras, as they all work on a varying scale of frequencies and vibrations.
The chakras are essentially points of energy located throughout the subtle body ('subtle' refers to something we can't see but can definitely feel energetically). There are seven main chakra points (although some traditions such as Kundalini yoga, say eight) but it's thought there are roughly 114 of them in total. The seven chakra points are located along the spine, from the tailbone right up to the top of the head, and they link to physical, mental, emotional and spiritual wellbeing. There is a lot of discussion around where exactly the chakras are located and how many there are, but this overview is all about understanding the basics of this incredibly intricate system.
The chakra system is as old as yoga itself, and has been something yogis turned to for thousands of years before the formal invention of physical medicine. The chakras link very closely to the endocrine and nervous systems, and this important relationship between them emphasises the essential nature of integrated and holistic health; we are way more than a physical body, we are a whole being and benefit hugely by observing wellbeing from a whole-istic perspective.
The 7 chakras
The seven main chakra points in the body, are linked to the elements, and expand further, relating to all areas of the mind, body, soul and environment. Moving from the tailbone upward, these are the seven main chakras:
Muladhara Chakra
Read more about Muladhara Chakra
Watch Anat Geiger's talk on What are chakras?
Svadhisthana Chakra
Read more about Svadhisthana Chakra
Manipura Chakra
Read more about Manipura Chakra
Anahata Chakra
Read more about Anahata Chakra
Vishuddha Chakra
Read more about Vishuddha Chakra
Ajna Chakra
Read more about Ajna Chakra
Sahasrara Chakra
Read more about Sahasrara Chakra
Identifying each of these chakras and their relationship to our own lives can give a deep insight into areas of ourselves we may have neglected, or those that would benefit from being balanced. For example, issues with the throat or with self-expression could link to Vishuddhi chakra, so working on this area may help bring about balance, and an ability to express oneself freely and confidently. Try experimenting with the various practices linked to each chakra, and observe any changes that occur along the way. As with all aspects of yoga, working with the chakras is about self-discovery, and this system offers a lifetime of exploration.
Yoga for your chakras
Follow Marlene Smits' Connect to your chakras playlist with yoga classes that explore and balance each chakra.
Read next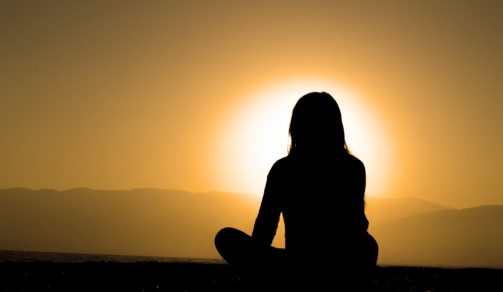 According to ancient Eastern wisdom, there are several layers of our being, sometimes known as Koshas. These different layers include the physical body, the energy body, the mental body, the intellectual body, the spiritual body, the emotional body and the subtle body.