As we adjust to the easing of lockdown restrictions in the UK and we enter the summer months, more of us are getting out to socialise, eating out, and even getting back to our favourite studios.
For me personally, being able to get back to work and teach yoga classes in-person again (while still maintaining some online classes) has been wonderful. Just to have a reason to leave the house and see familiar faces in class, along with a renewed sense of purpose, has been a blessing. However this much busier routine has also been a real shock to the system and my energy. I feel like I've gone from famine to feast with my diary now full of teaching and social engagements.
As grateful as I am that we have more reasons to go out, I'm also grossly aware that we still can't quite fully relax as the pandemic is still around us. What I've realised is I need to pace myself, to adjust, once again, to a new routine, a new way of working and a new way of living.
I'm aware that some of you reading this might have had a different experience. Perhaps you're still working from home or maybe you've been working outside the home during the various lockdowns, as many front-line workers have. Regardless of your circumstances, it's important to take time to replenish your energy. To find a sense of calm amongst the chaos and prioritise your own physical and mental wellbeing as we navigate the current times we're living in.
Here are 5 simple self-care practices that I go to when I'm feeling overwhelmed, rundown or overstimulated that allow me to replenish my energy and keep my cup full.
1. Schedule 'me time'
It might sound obvious but it's something we all struggle with. Making time for ourselves to rest and restore is vital to our overall wellbeing. If you find it challenging finding time, then think of it as a meeting with yourself and block it out in your calendar. I like to call it my 'self-care session'. It can be anything from just 10 minutes to half an hour. Take time for yourself to step away from what you're doing and stretch, move, go for a walk, meditate, or take a bubble bath. Anything that allows you to feel nurtured and to fill your cup up.
2. Connect with nature
Getting outside and connecting with nature has proven benefits to reduce stress and improve your overall mental wellbeing. As simple as it sounds, taking a long walk in the woods or visiting your local park can be a wonderful antidote to the stresses of modern-day life. It gives us the opportunity to step away from our technology, to stretch our legs and to breathe fresh air.
For extra inspiration read more about connecting with nature through the five elements
3. Connect with your breath
Conscious mindful breathing can help to reduce stress and come back to the present moment when we're feeling under pressure or overwhelmed. Developing breath awareness can also get us out of our heads and into our bodies to feel more grounded, calm and centred. Try bringing one hand to your chest, one hand to your belly, either sitting or lying down and observe the subtle movement beneath your hands are you breathe naturally. As you engage the mind in the experience of breathing, feel yourself being breathed. This simple practice will allow you to come out of the business of 'doing' and into a state of 'being'.
4. Prioritise sleep
Sleep is non-negotiable. Adults need on average between 7-9 hours of sleep a night. However, a recent study during the pandemic showed that more of us are suffering from 'coronasomnia' due to the stress and anxiety caused by Covid-19 . Prioritising sleep has never been more important to sustain our energy as we navigate these challenging times. Getting good quality sleep has many benefits including maintaining the health of our immune system to ward off infections. As Sleep Scientist Matthew Walker explains, "we know that sleep restores the immune system, balances hormone levels, lowers blood pressure, cleans toxins from the brain, and more".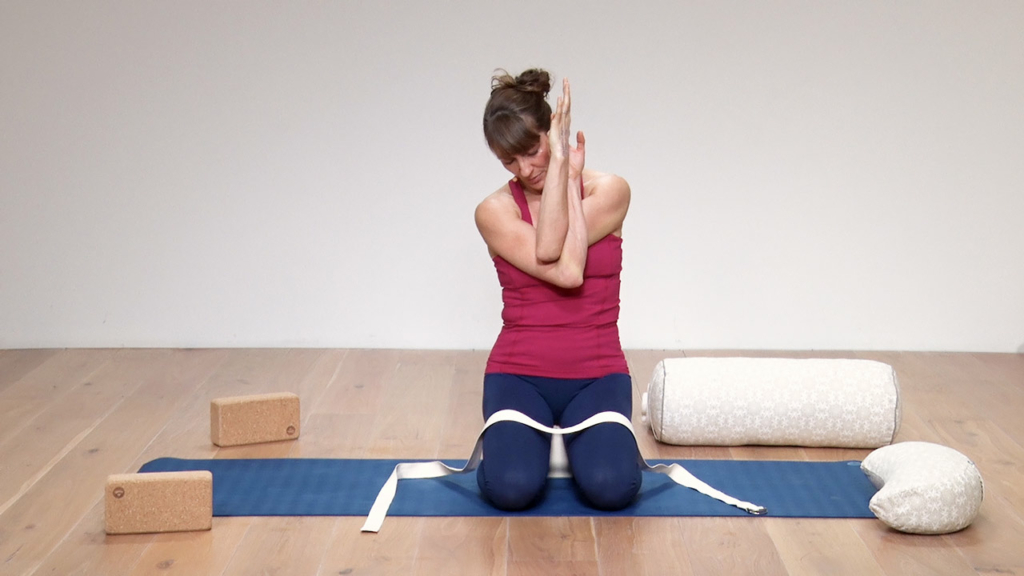 5. Be mindful
Mindfulness is a powerful tool in managing, stress, anxiety, and depression. It allows us to intentionally focus on the present, moment by moment and without judgment. Take time to slow down and find a short daily activity you can do mindfully. It can be brushing your teeth, drinking a cup of tea, or applying your daily moisturiser. Focus on the activity and notice any thoughts, feelings or emotions arising moment by moment without judgement.
I hope that these self-care tips serve you in prioritising your physical, mental and emotional wellbeing so that you can sustain your resilience, replenish your energy and keep your cup full.
Add more Mindfulness in your day with Esther Ekhart's meditation course