Begin on your right side:
1. Come into Warrior III and place your hands in prayer position.
1a. Bend your standing leg.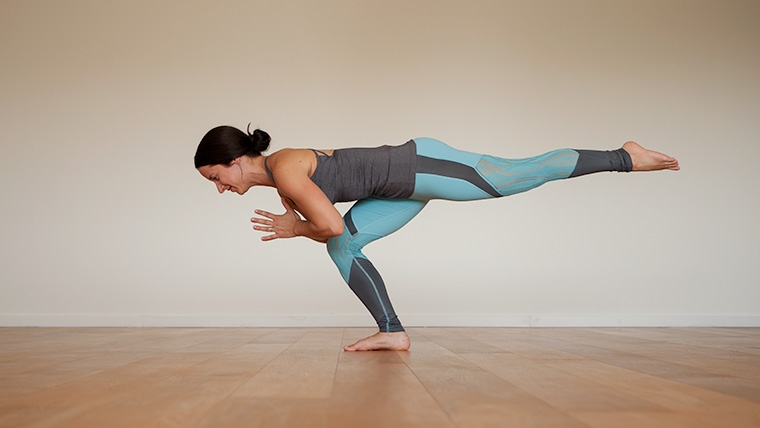 1b. Straighten your standing leg. Then alternate between bending and straightening x 10.
2. Lower hands to the ground and lift the left leg, coming into Standing splits.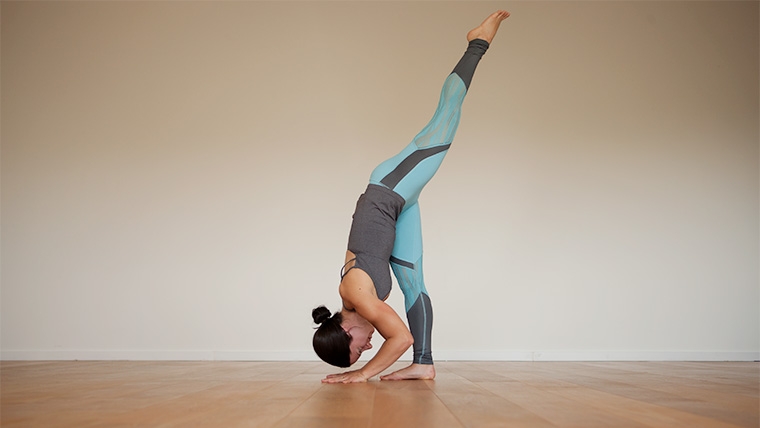 2a. Bend both legs tapping left knee to the outside of the right foot (or as low as your body allows), mimicking a curtsy.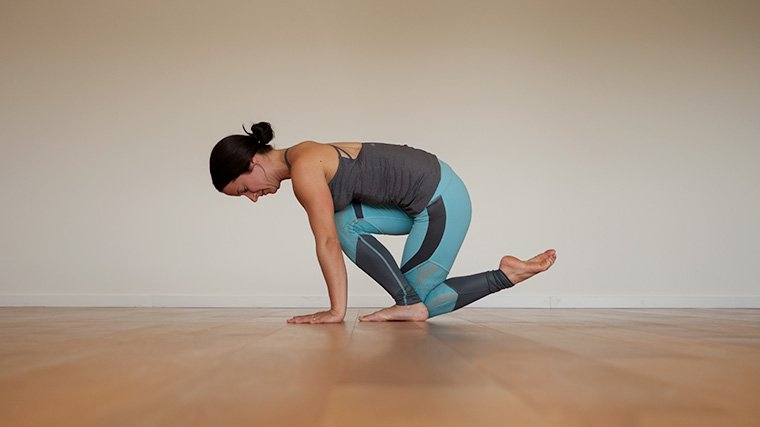 2b. Go back into Standing splits and then repeat the movement – curtsy to Standing Splits x 10.
3. Plant your hands onto the ground and come onto the ball of the right foot.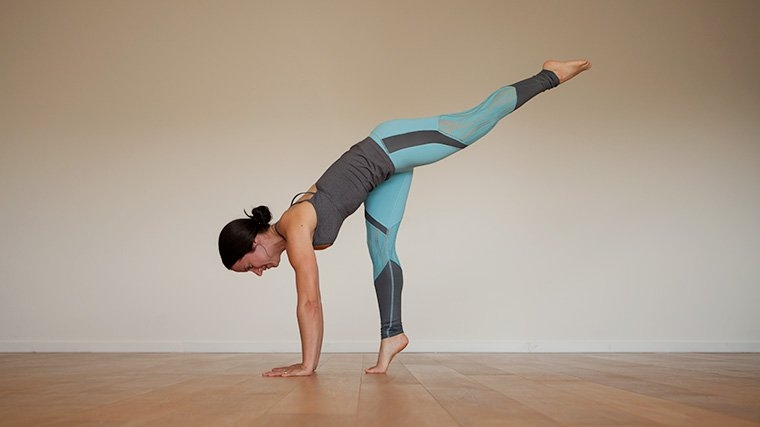 3a. Kick up towards Handstand. Repeat Handstand hops x 10.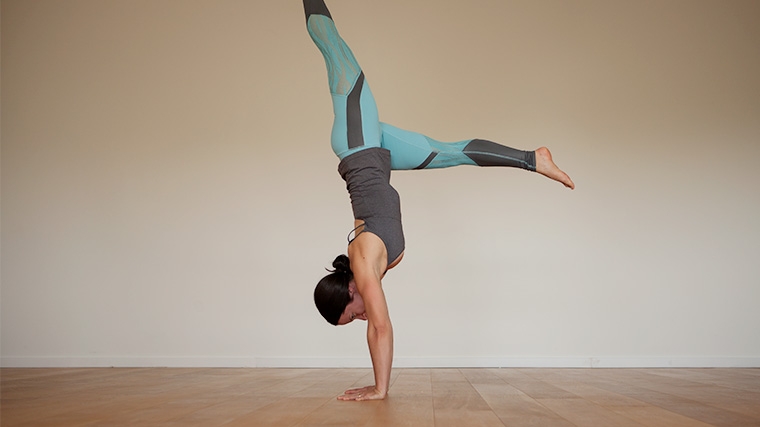 4. Step the left leg back into Low lunge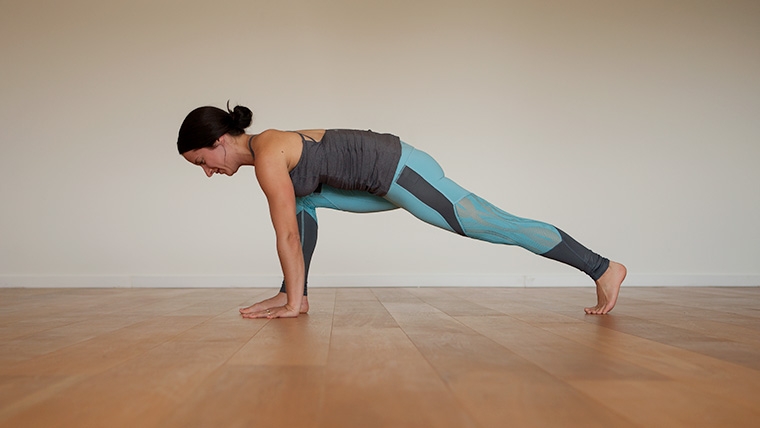 5. Then step the right leg back into Plank
5a. Lower to Chaturanga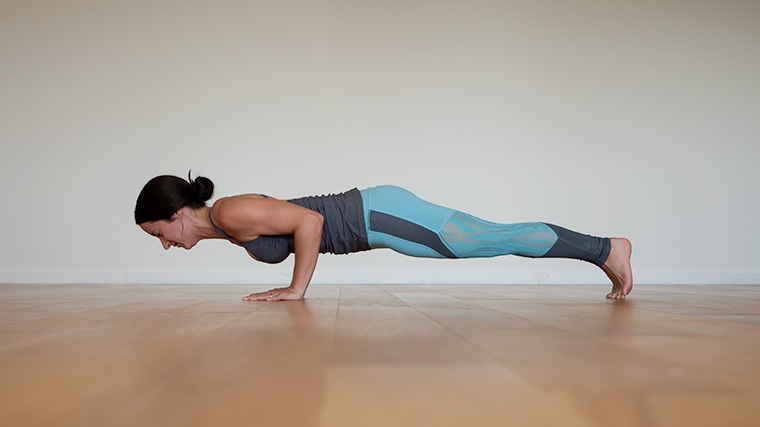 5b. Push back to Plank. Repeat Chaturanga to Plank x 10
Repeat the whole sequence on the left side. Feel free to do the sequence as many times as your body allows.
Practise more yoga with MacKenzie online!
If you'd like to do more sequences with MacKenzie, check out her online yoga classes here on EkhartYoga