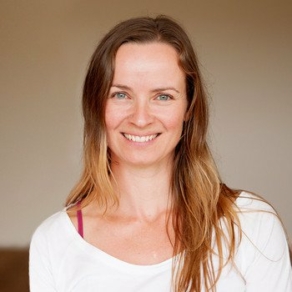 Esther Hertog Follow
People often call Esther the 'Flying AcroYogi' – because she flies around the world to explore, play, and teach AcroYoga, blending acrobatics, yoga and Thai massage into one playful practice.
Esther believes that everyone can fly. In her videos you learn to fly 'professionally'; you'll be given clear instructions and fun preparations so you will be able to base, fly and spot all moves safely and comfortably. All you need to be able to do is to breathe and play!
Esther, a certified Vinyasa teacher, has a background in Dutch Acrobatics and has been practising yoga for over 10 years and Thai massage for over 5 years. Since 2011 Esther has developed special AcroYoga workshops for Parents & Kids, teaching them to develop playfulness, trust and bonding.