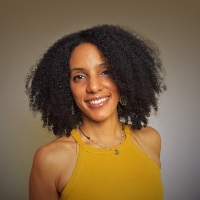 Laia loves teaching Vinyasa flow classes that are fun, playful, and creative, often with a sprinkle of dharma and spirituality that create an empowering and supportive experience.
As a touring professional figure skater, taking care of her body was essential to Laia's peak performance. This is how she was introduced to yoga: at a purely physical level.
It wasn't until she was diagnosed with a chronic condition that yoga and meditation took a deeper meaning in her life. Through yoga, Laia found a pathway to manage stress, maintain body awareness and promote healing through a difficult time.
Practice Laia's classes as part of your EkhartYoga membership.
Not a member yet? Try us out with a two-week free trial.
Following her performance career (she is now a skating coach) Laia began to dive deeper into yoga, studying yoga philosophy, anatomy, and the energetic body, training with Nichi Green, Irina Verwer and Claire Santos. This knowledge allowed Laia to develop specialised yoga programs for figure skaters and other elite athletes including Olympic and Paralympic medalists from several countries.
Laia also holds a certification in trauma and resilience yoga, and is a Reiki II practitioner and continues to seek opportunities for growth and development. Laia enjoys integrating Ayurvedic principles, aroma and sound therapies into her classes, as well emphasising meditation and self-awareness.
Laia's intention as a yoga teacher is to encourage students to meet themselves as they are; with both their strengths and weaknesses, their shadows and their light. She invites them to practice with a sense of curiosity and joy, always utilizing the breath as a focal point.
Laia believes that yoga is a constant reminder of the gift that life truly is, which ignites a spark in the body, mind, and soul, providing a path to the self.
Train with Laia on the EkhartYoga Academy!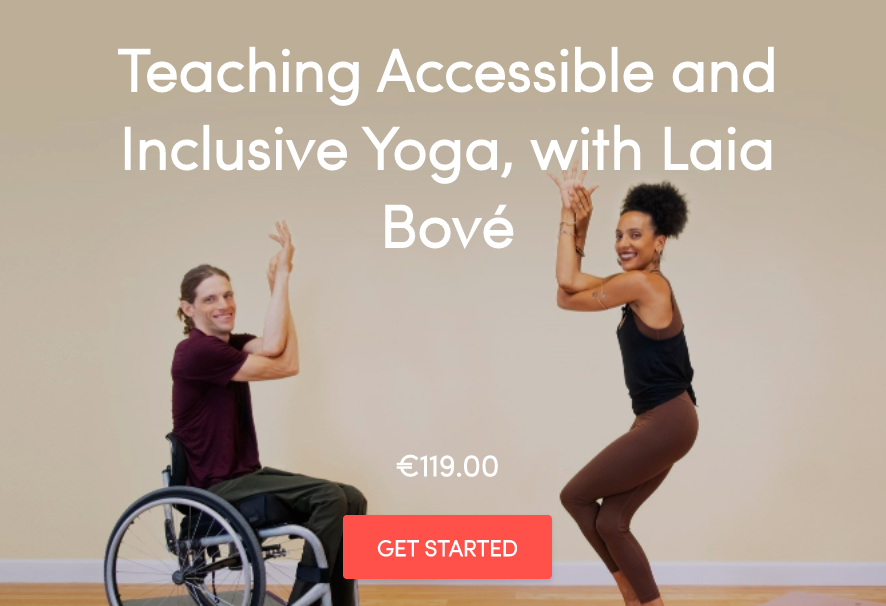 Teaching Accessible and Inclusive Yoga
This 5-hour course is specifically designed for yoga teachers who are ready to bring accessibility and inclusivity into their offerings and into the spaces in which they teach.
It's packed full of resources to enable you to adapt and make your classes, sequences, and language, cues, and teaching spaces accessible for those with different abilities, needs, ages and backgrounds. Find out more…